Arrow Down
Bringing a project like The Arbory to life is a collaborative effort requiring a team of experts to envision, design, build, and bring it to market. These core competencies are the sweet spot of Generation Development, founded by Chris Lonigro in 2009. Headquartered in Denver, CO, the company is considered a leader in residential development, thanks to its robust portfolio of thoughtfully designed urban communities that will total 167 homes once The Arbory is complete.
Pictured: The Victor located in Denver, CO developed by Generation Development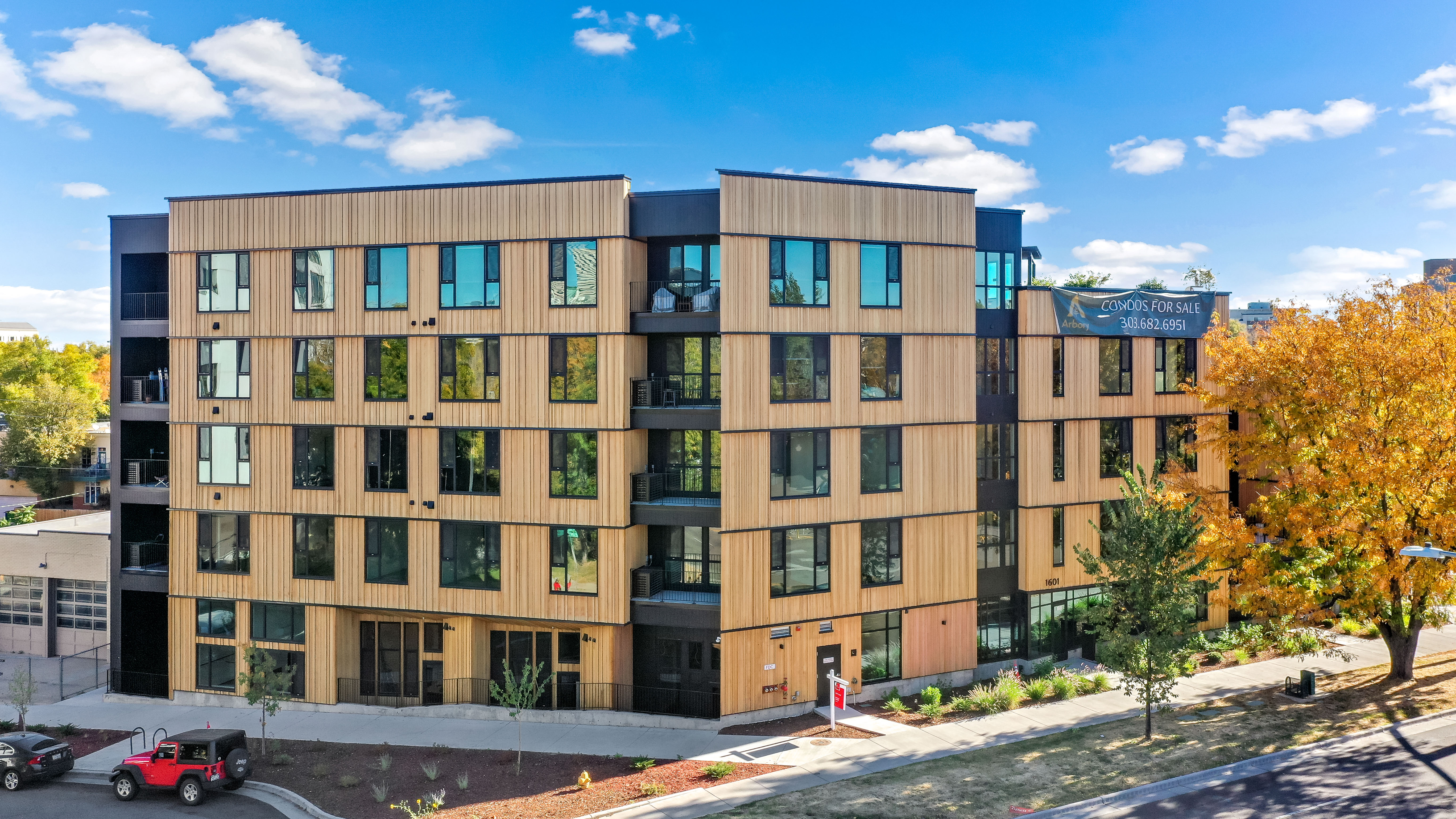 With every project, Chris and his team differentiate themselves by taking special care to select great locations, partner with innovative architects and deliver buildings that stand the test of time — ones that both homeowners and the surrounding communities can be proud of.
For The Arbory, that included selecting and purchasing the ideal site in 2020. From there, Chris and his team brought on Studio PBA to begin conceptual designs. Working collaboratively with all stakeholders, the team completed working plans for the building's 41 homes, which are currently under construction by Generation Constructors.
Once the building began taking shape, Chris engaged Brad Arnold of Slifer, Smith & Frampton-Denver to lead marketing and sales for The Arbory. Brad, who has lived in Denver since 2012 and worked exclusively in development sales since 2005, was the driving force, along with his teams, in achieving the complete sellouts of The Four Seasons Private Residences in LoDo (2012), The Landmark in Greenwood Village (2017) and The Coloradan at Union Station (2020).