Condos are gaining popularity among Denver homebuyers since it is a beautiful location with plenty of space for personal living.
Buying a condo may seem attractive to enjoy the benefits of homeownership with fewer responsibilities if you're planning to dip your toes in the real estate market.
But before you take the plunge and make one of the biggest purchases of your life, you must understand there are a few things to consider when buying a condo.
Here's what we will go over:
What to Consider When Buying a Condo: Complete Guide
Is Buying a Condo a Good Investment?
7 Things to Consider When Buying a Condo
Is Buying a Condo a Good Investment?
First-time condo buyers in Denver may wonder if they are making a good investment decision by purchasing a condo.
A key factor to consider is the current real estate market in Denver. If prices rise, it's likely a good sign that buying a condo in Denver is a good investment. Moreover, condos provide an easy way to enter the real estate market with a relatively low upfront cost.
Pros and Cons of Buying a Condo in Denver
Among the pros are the fact that condos tend to appreciate value, require less maintenance than a house, and often have amenities like pools and gyms.
On the other hand, condos can be more expensive than houses, there may be HOA fees to contend with, and you may not have as much control over them.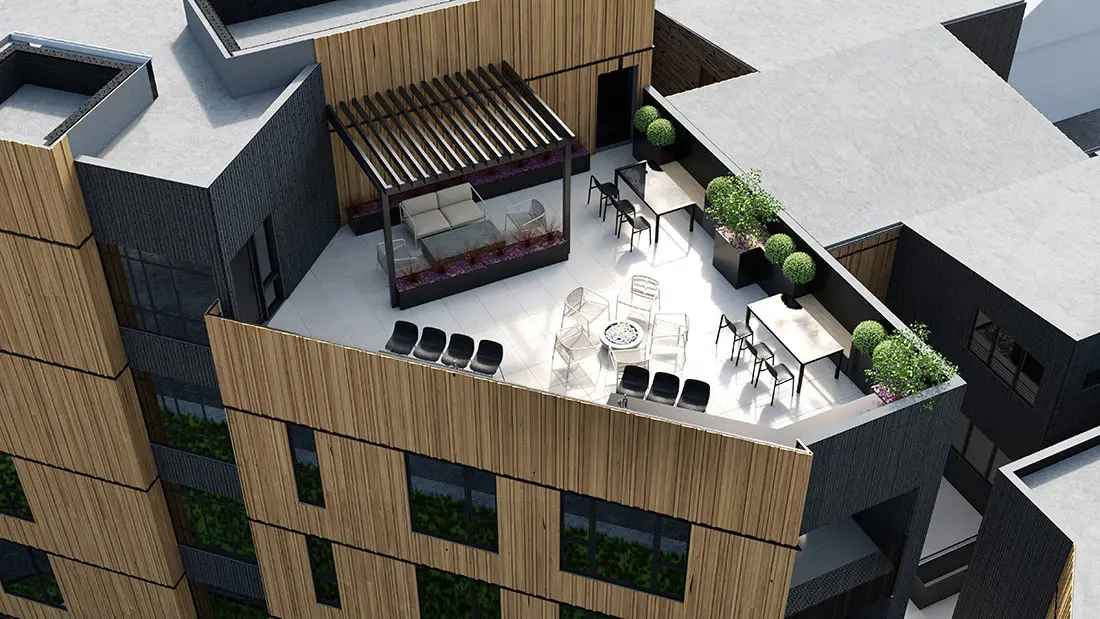 7 Things to Consider When Buying a Condo
1. Loans & Fees
When buying a condo, you'll need to consider closing costs, property taxes, and federal housing administration (FHA) loans.
Closing costs are the fees associated with buying a condo, like a title and appraisal fees. 
Property taxes vary depending on where you live and can be an added expense yearly. 
FHA loans allow buyers to purchase a house or condo with less money down and more lenient credit requirements than traditional loans.
HOA (Homeowners Association) fees can also vary greatly from one complex to another, so it's important to understand exactly what you're paying for.
These fees generally cover the cost of maintaining common areas such as pools, gyms, and other amenities. They may also cover utilities like water and trash removal.
The amount of the monthly HOA fee can depend on several factors, including the size and features of the unit. 
Overall the best advice we can give you is: to be sure to do your research and understand the costs associated with each of these factors before making a decision.
2. The Size of the Condo
Size is an important consideration while looking for the ideal condo. But what exactly is the optimal size for your requirements?
A smaller condo may be the way to go if you're single and looking for single-family homes. You'll have less space to maintain, and your monthly expenses will be lower.
On the other hand, if you're planning on starting a family or frequently hosting out-of-town guests, a larger condo may be a better fit. You'll have more space to spread out and extra rooms for guests. Of course, there are trade-offs no matter what size you choose. 
A smaller condo may feel cramped, while a larger one may be more expensive to heat and cool. 
Ultimately, the best way to decide what size is right for you is to visit different condos and see what feels comfortable. With a little trial and error, you can find the perfect place to call home.
3. The Location of the Condo
Location, location, location. It's the age-old adage for a reason. When it comes to real estate, the old saying is still true – the most important thing is location. 
When looking at a condominium complex, it's important to consider the surrounding area and ask yourself three essential questions:
What is the neighborhood like?
Is it close to good schools and amenities?
What kind of transportation is available?
It's also important to consider the future potential of the area. If you plan on staying in your condo for a long time, it's good to think about how the neighborhood might develop over time. 
What kind of development projects are being planned nearby?
What kind of businesses and attractions will be coming to the area in the future?
Answering these questions can help you determine if the condo is in a desirable area.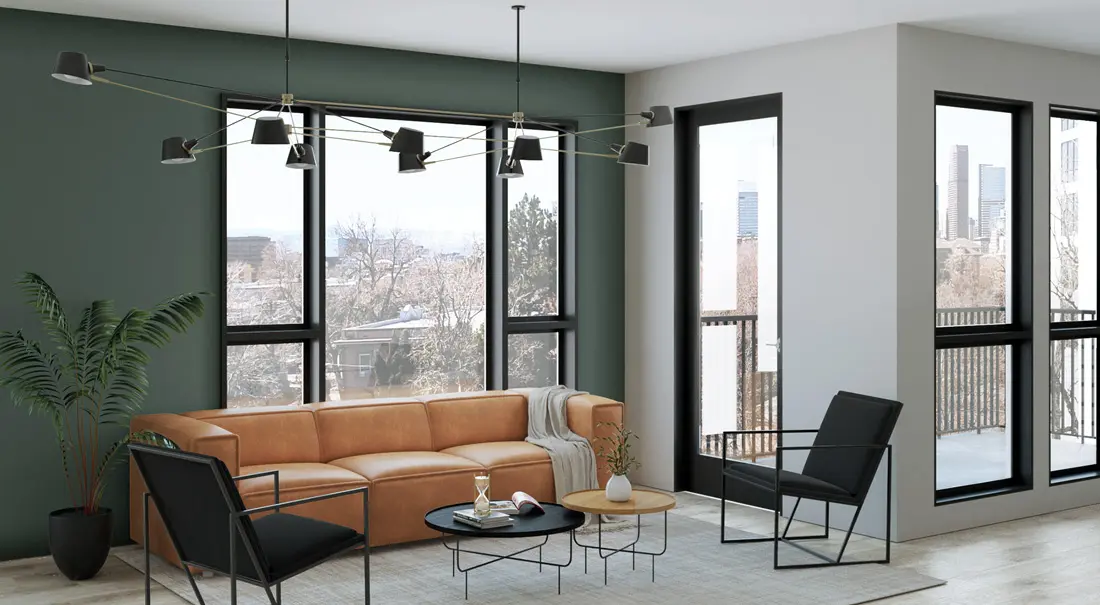 4. Age and Condition of the Condo
When considering the age and condition of a condo, it's important to remember that not all units are created equal. Some condos are well-maintained and updated regularly, while others have been neglected for years.
One way to tell the difference is to examine the common areas closely. If the lobby and hallways are clean and well-lit, it's a good sign that the building is well-managed.
The unit's state can provide more information. When a rental property has new paint and shows few signs of wear and tear, it's a good sign that the tenants have taken good care of it.
On the other hand, if the unit needs repairs or appears antiquated, it may have yet to receive the attention it deserves.
5. Number of Bedrooms and Bathrooms
When finding a place to call home, there are two things that people tend to focus on: the number of bedrooms and bathrooms. But is more always better?
For some people, having a large home with plenty of space is a top priority. They want to be able to entertain guests and have enough room for all their belongings.
Others are happy to downsize and live in a smaller condo or apartment. They don't need as much space and prefer not to have the hassle of maintaining a large home.
So which is better? The answer, of course, depends on your individual needs and preferences. 
A larger home is the way to go if you like entertaining guests or need a lot of storage space.
But if you're content with less space and don't mind giving up some square footage, then a smaller condo or apartment may be the perfect fit.
Ultimately, there's no right or wrong answer – it all comes down to what you want and need in a home.
6. Amenities Included in the Condo Complex
When searching for the perfect condo, it's important to consider the amenities included in the complex. After all, you'll be spending a lot of time there and want to ensure that it has everything you're looking for.
For instance, if you're an avid swimmer, you'll want to make sure that there's a pool on-site. Or, if you enjoy being active, look for a complex with a gym. 
But no matter what your needs are, be sure to take amenities into account when choosing your perfect condo complex.
7. Cost of Owning a Condo vs. Renting an Apartment
The American dream used to be owning a house with a white picket fence. Today, the dream has shifted to include condo ownership.
But is condo ownership really within reach for the average American? Let's look at the costs of owning a condo vs. renting an apartment.
The median down payment on a condo is 20 percent, while the median down payment on a house is just 13.3 percent. That means you'll need almost $10,000 more for a down payment on a condo than you would for a home.
Regarding maintenance costs, condos tend to be cheaper than houses since the building's association takes care of things like landscaping and snow removal. However, you'll be responsible for the cost of something inside your unit that needs to be fixed.
Buying a condo may be right for you if you're looking for long-term stability and are willing to sacrifice some monthly cash flow. But if you're looking for flexibility and don't want to be tied down by a mortgage, renting an apartment may be the way to go.
Final Thoughts
Purchasing a condo can be a great investment opportunity – but it's important to do your due diligence before committing to any purchase decision!
Make sure to research the unit's location, consider monthly fees associated with ownership, and check out any rules and amenities provided before making your purchase decision.
And if you need expert advice, you can always count on The Arbory; you can find the perfect residence for you. 
Our mission is to get all your questions answered upfront, so you can confidently make an informed choice when investing in a condominium unit. 
Ready for the next step in your life?
Please use images found in this folder for this blog: https://drive.google.com/drive/folders/1GuoEyt0NjqnR7eT1cFsg5JyIL3Hr9loj